See on
Scoop.it
-
Cayo Scoop! Best of Cayo's E-Mag.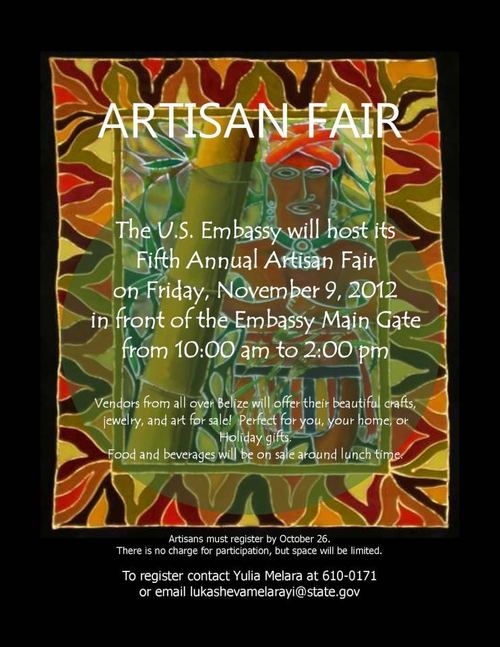 Tomorrow in Belmopan, in front of the U.S. Embassy, they'll be having their 5th annual Artisan fair.  It'll start at 10:00am, and finish at 2:00pm.
"5th U.S. Embassy Artisan Fair will be held on Friday, November 9, 2012.  It will take place in front of the U.S. Embassy main gate from 10:00 am to 2:00 pm.  Vendors from all over Belize will offer their beautiful crafts, jewelry, and art for sale.  Perfect for you, your home, or Holiday gifts.  Please see flyer for more information."
See on bestofcayo.com