See on
Scoop.it
-
Cayo Scoop! Best of Cayo's E-Mag.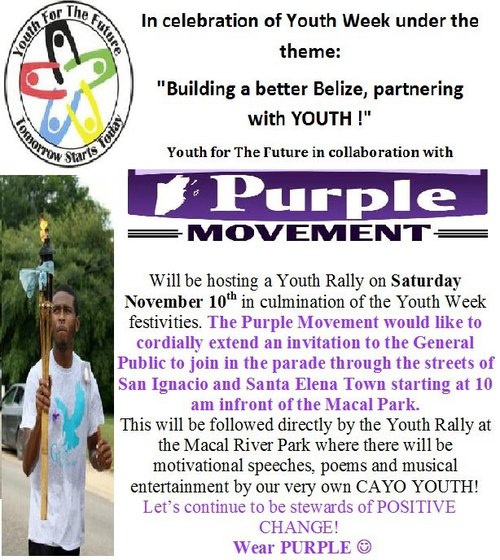 The Purple Movement will be collaborating with Youth for the Future, and they'll be having a youth rally and parade to celebrate the end of Youth Week.  Saturday, starting at 10:00am at Macal River Park, they'll have the parade through the streets of Cayo, and then the rally afterwards.  Go Purple!
"Join us in the Parade and at our Rally this Saturday , November 10th, 2012!  Ceremonies start at 9 am at the Macal River Park followed by parade the Youth Rally!  Remember to wear Purple :)"
See on facebook.com