See on
Scoop.it
-
Cayo Scoop! Best of Cayo's E-Mag.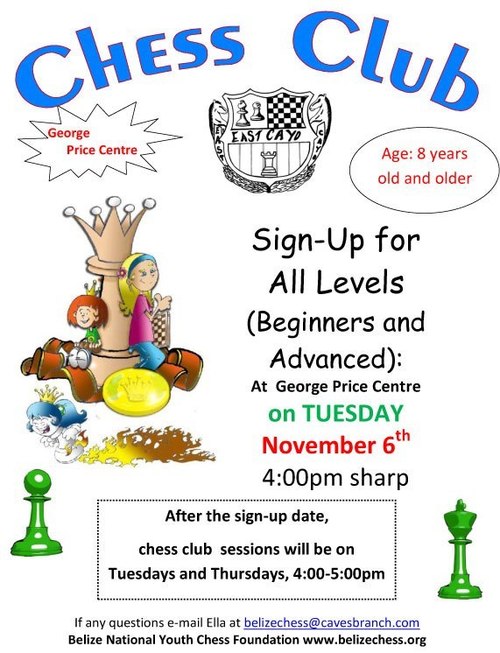 Tomorrow at the George Price Centre, the Belize National Youth Chess Association, will be starting up their chess club again.  Ages 8 and older can sign up for all levels.  Sign up is 4:00pm sharp.
"The chess club at the George Price Center will be starting up again November 6th at 4:00 pm!  Please let everyone know and see further details in the attached flyer."
See on bestofcayo.com