See on
Scoop.it
-
Cayo Scoop! Best of Cayo's E-Mag.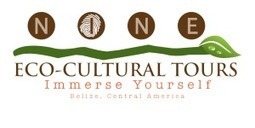 Joe Awe's new tour operation, Nine Eco Cultural Tours, has a really cool history page.  From man's start in Belize to the Maya, it's there.  Nine is going to take off!
"Inside this haven rich with wildlife, pristine rivers, lakes and streams, and formidable forests many cultures will come to the fore including, among many, the Olmec who are considered the 'cultura madre' (Mother culture) of all Mesoamerican cultures, the Zapotecs who are credited with the original writing process, the Mixtecs, and of course, the Maya who evolved from the original Paleo Indians and Archaic people."
See on ninebelize.com