See on
Scoop.it
-
Cayo Scoop! Best of Cayo's E-Mag.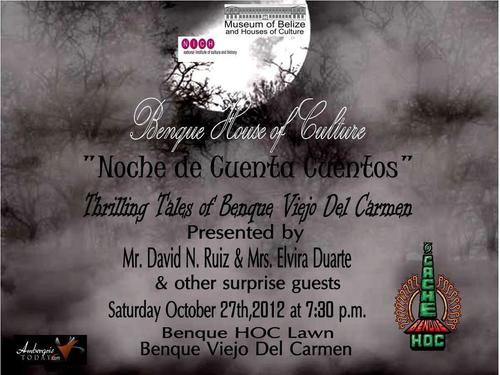 The Benque House of Culture presents Noche de Cuenta Cuentos tonight at 7:30.  David Ruiz, Elvira Duarte, and other surprise guests will be telling stories on the Benque HoC's lawn.
"Noche de Cuenta Cuentos, Tales from Benque Viejo Del Carmen by our very own story tellers, Mr. David Ruiz & Mrs. Elvira Duarte.  Join us for this thrilling experience as we share & preserve our folklore and rich heritage."
See on bestofcayo.com