See on
Scoop.it
-
Cayo Scoop! Best of Cayo's E-Mag.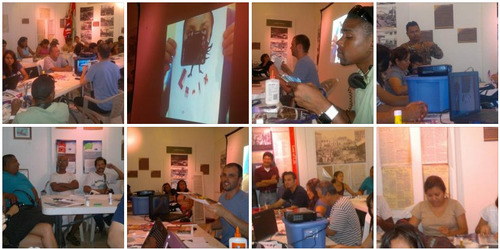 The Benque House of Culture is doing a digital photography workshop this week.  Here are pictures from the first night.
"Art & Culture Exchange Argentina & Belize, through Proyecto Cruz Del Sur, NICH, CACHE, SISE HOC, Benque HOC & Mount Carmel High SChool, photography session # 1 manual mounting of images, and history of pop art a highly interactive session, the fusion and creativity was highlighted"
See on facebook.com