See on
Scoop.it
-
Cayo Scoop! Best of Cayo's E-Mag.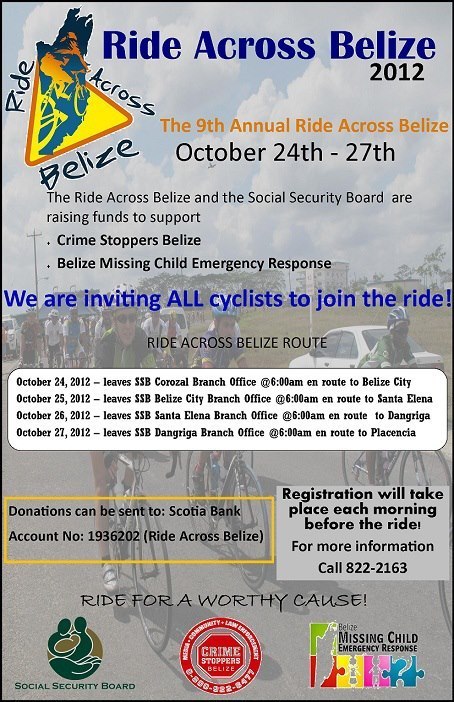 The 9th annual Ride Across Belize comes to Cayo today.  Tomorrow morning, it leaves Cayo, and heads to Dangriga.  The Ride Across Belize is a fundraiser, and is sponsored by the Social Security Board.  
"This year we know that the big issue in the news is crime, and we try to align ourselves with what is happening in the country of Belize.  So this year, we decided to ride for 2 organizations that are trying to assist with that problem.  There is no shortage of nay-sayers and critics, but we decided that perhaps, the way to address it right now - because everybody wants to improve the situation - is to help an organization that is already making the effort themselves.  So, we chose Crimestoppers and Belize Emergency Child Response."
See on 7newsbelize.com